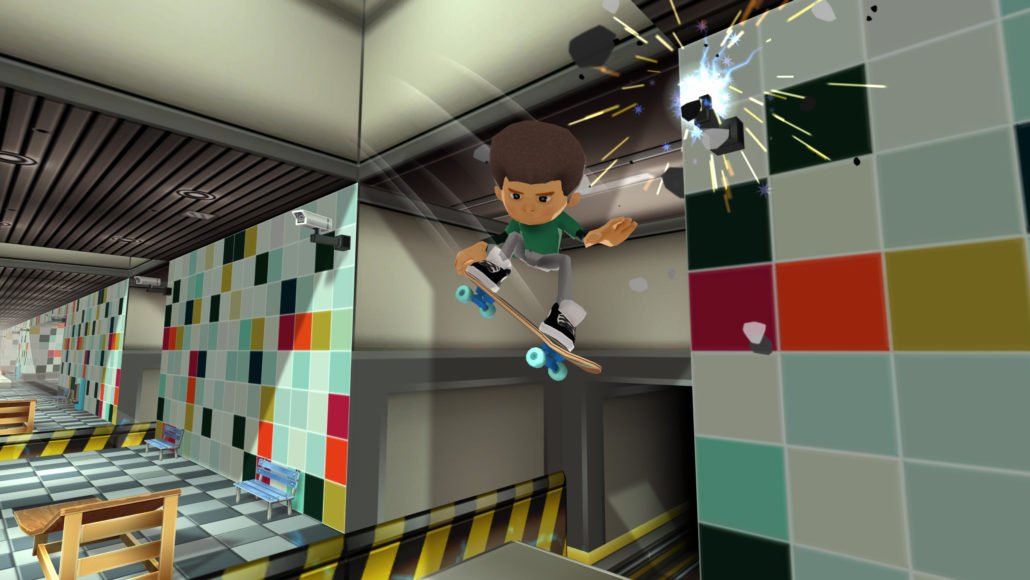 Release Notes for Build 0.67
Very long wait through black loading screen for Android users.  It's a new unity bug we've reported.

Updated to 2017.3 version of Unity

Added level complete state and skater animation when completing career levels

Tweaked the shaders on character skin models to be less orange and shiny

Fixing limited-use QP's to show number of uses left

Added rooftop ambience sounds

More work to crate rewards screen

Balance meter peg now has a more prominent stroke around it so it's easier to see

Adding panel to spot menu to show that a level has been fully complete

Environment bug fixes and revisions

Testing Unity Crunch texture setting on environment textures.  Textures may appear more compressed.
3 Ways to Send Feedback
Thanks for signing up and playing Early Access!
Every bit of your feedback & playtesting helps us get closer to final release.
Get Epic Skater 2 Early Access
Android
1. Join the Google Group
2. Click the Opt-in link
3.  Download Epic Skater 2
iOS
1. Visit
2. Enter your Apple ID Email (under iOS EARLY ACCESS)